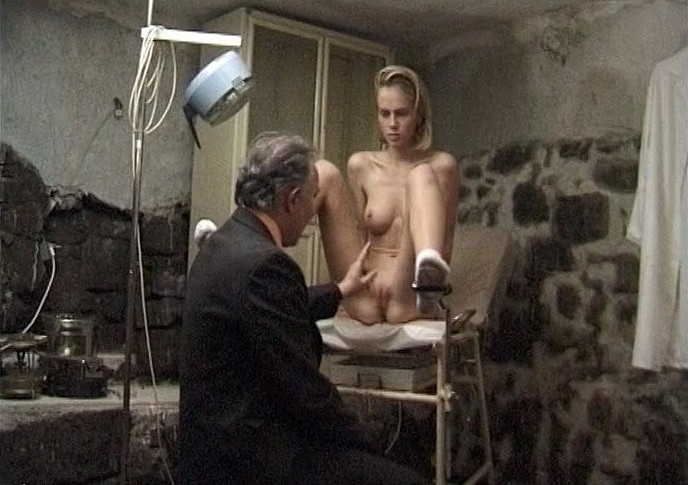 Reform School 1 (RGE-002) by Lupus
Released Date: 2019
Film "Reform School 1" is an exceptional film because it laid the foundation for all of the later series of our films from girls' correctional institutes and reformatories. The fates of a new institutionalized inmate and her roommate, their naked bodies, beatings, screaming, and helplessness are a delight for every connoisseur of the genre.
Until this day, the rawness and stylish purity of film "Reform School 1" appeals to many viewers; the period of its creation adds a timeless charm to it. Shooting took place at a countryside estate, which – in its time – really functioned as a reformatory for a selected clientele and that atmosphere was transferred to the entire work.
The audience watches the arrival of a new inmate – a beautifully grown slim blonde girl, the heroine of film "Rural Schoolmaster", who was sent to this reformatory for her behavior to be re-educated, far from civilization. Here she meets her roommate, a petite brunette with small pigtails, whose butt is full of bruises and weales after her stay here.
And that is what awaits our heroine as well. The first beating from the principal, a humiliating medical exam in an ancient doctor's examination room by a lustful disciplinarian, with other belt spankings following, where tears are running down her face and her pleas do not help with anything. Both girls are naked and beaten to the sound of their screams with a cane, giving way to weales. As the private finale, the lustful disciplinarian takes the unhappy brunette to have some privacy.
Size: 567 MB | Duration: 57 min | Video: 352×288 Audio: 44.1 KHz, 220 kbits/s
https://nelion.me/5idbm1569wx6/Reform_School_1_(RGE-002).mp4.html