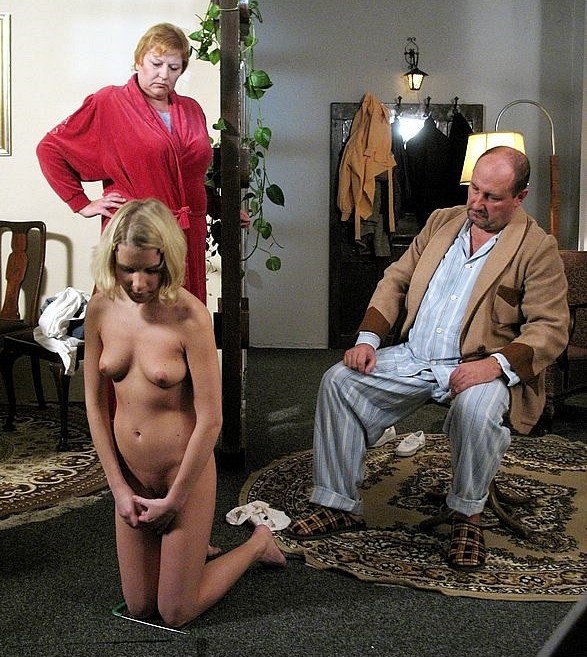 The Minimalist (LP-058) by Lupus
Released Date: 2019
Have you ever considered all possible things that could happen in an ordinary family?
Sure you have. And do you ever think about the family reality when watching a spanking movie? Most people don't…
A spanking movie is a spanking movie and its connection to reality is minor. Nevertheless, today we decided that the new movie by Lupus Pictures company should be based on a real event. And not only based, it is the real story, picture by picture and word by word. Yes, this has really happened.
It's the 1970's and we appear in an ordinary Czech family. The father, mum, and two daughters. And we shouldn't forget to mention the granny, a jolly, wordly lady. We penetrate the relationships within the family; we closely watch their everyday life, habits and characters.
And in this average family, the daughters get some spanking time to time. It's common; from the view of many even necessary and useful.
So when she comes four hours late from her date, the younger daughter has to sustain a proper beating with a wooden spoon. Tears, crying, the tiny girl's bottoms trembles with biting blows. And after the beating, she has to kneel on a grater. Next time, the naughty girl will think twice before she comes late…
But what happens when the elder daughter brings a rather unconventional boyfriend to such an ordered, rigid and prudish family?
What "unconventional" means exactly, we won't tell. We can only assure you that even in a real, existing family there are whiles when the cane has a feast… And also that harsh spanking with such an archaic instrument is not condemned to existence in historical or fictive stories only. That the red and blue scars springing up on the girls' bottoms can have a stamp of reality. And that, to be honest, these blows can't change the young generation, they will go their own way, no matter what their parents say…
Well, if you wish to join such an excursion to reality and enjoy proper spanking, girls' nakedness and tears, as well as a good story, watch the new film by Lupus Pictures company called "The Minimalist" – we won't let you down!
Size: 224 MB | Duration: 23 min | Video: 352×240 Audio: 44.1 KHz, 225 kbits/s
The Minimalist (LP-058).mp4