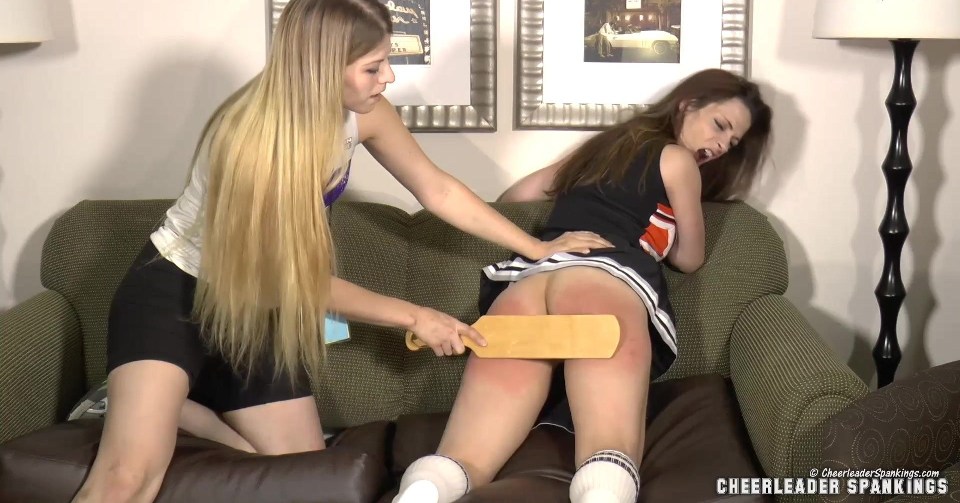 Ten Learns Respect Full Film by Cheerleaderspankings
Released Date: 2019
Assistant Coach, Harley Havik, has been left in charge of the squad while Johnny Lake is away. She wants to make a good impression so is determined that the girls will respect her and continue to do well in his absence. The practice routines and discipline that every girl is well aware of makes for a winning mentality. All of the girls respect this except one… that foolish girl is Ten Amorette.
She thinks she can sass Harley and give her a hard time when the cane wielding Head Coach is not around! Oh dear… how wrong Ten is when she crosses Harley once too often. Harley takes absolutely no sass from Ten and she leg locks the hapless cheer girl, spanking her hard over the knee. Ten continues to answer back, wriggles and struggles, even with her panties pulled down as the spankings get harder.
Harley finally snaps when Ten tries to throw her regulation panties onto her face… she humiliates the cheer girl with a harder hand spanking, partially leg locked, and pinned down with her legs spread to humiliate and subdue her. This punishment ends with some hard swats of the wooden paddle that finally has Ten compliant and behaving. Any girl that doesn't respect the chain of command is out of the squad! Ten realizes this a little too late to save her bottom from a very sore encounter with Assistant Coach Harley Havik's hard hand and trusty wooden paddle!
Size: 742 MB | Duration: 8 min | Video: 1920×1080, 12.0 Mb/s, 60.00 FPS Audio: 44.1 KHz, 288 kbits/s
Ten Learns Respect.mp4