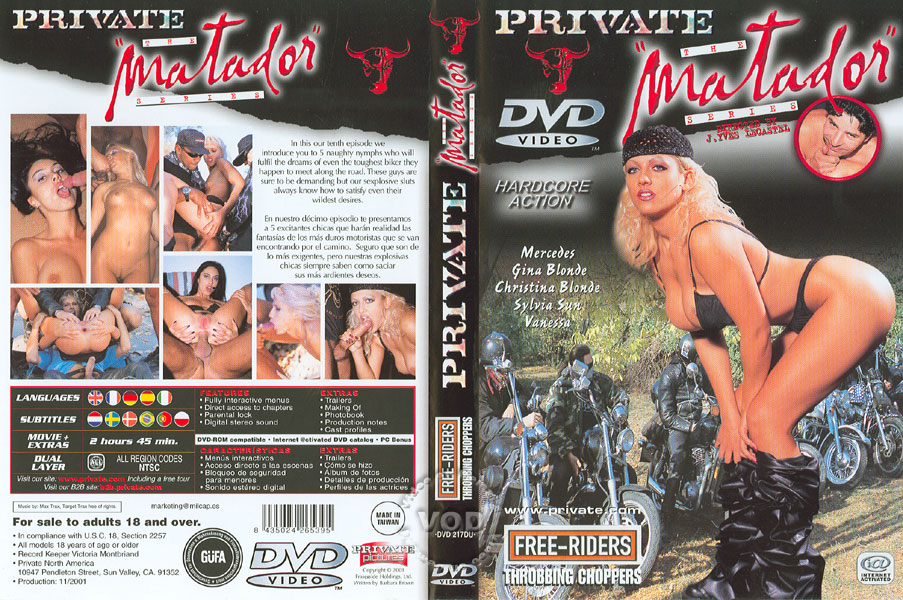 Free Riders, Throbbing Choppers – Private "The Matador" 10 (2001)


Private presents us 10th part of "The Matador" series by Jean-Yves Le Castel. This European Feature have a lot of good sex scenes with anal and double penetration.
Shot plot
In this our tenth episode we introduce you to 5 naughty nymphs who will fulfill the dreams of even the toughest biker they happen to meet along the road. These guys are sure to be demanding but our sexplosive sluts always know how to satisfy even their wildest desires!
Сast: Silvia Sun, Eva Mercedes, Vanessa, Christina Blonde, Gina Blonde, Chris Mountain, Alberto Rey, Franco Roccaforte, Frank Gun, Ficky Martin, Robert Rosenberg, Pascal St. James, Steve Holmes, Jean-Pierre Armand